I woke up this morning feeling fresh and excited! Which I never do. Not at 6 a.m., at least. But today I did! I got up, had a shower, dressed, ate my breakfast and danced around while putting on my make-up. I tell ya, it's hard to do a good make-up look while dancing!
Anyways, the morning was full of hope, I rushed off to work and still felt marvelous! I did begin to feel tired as the day went on, but I'm still amazed at how cheerful and energetic I was so early in the morning! I even thought about doing a little work out, but decided not to, since I didn't want to be late for work.
My food diary for today is rather similar as before, so I won't bother putting it on here, but my nutritional spectre is as follows: 25% protein, 54% fat and 21% carbs.
The site where I keep my food diary has these four balls that tell you whether you've


had enough of vegetables
if your energy intake is okay
if you'd have too many sweets and
if you've had enough fibers
I'm glad to say that since I've started eating low carb food I've noticed that getting these balls green is really easy! Before I had to struggle, especially with the fiber ball. Now, it's no struggle, I usually get all the balls to turn green by my lunch time!
The reason I've resisted doing this before was that I was afraid that eating low carb would mean eating only animal fats and giving up veggies. Now I realise that it actually means eating MORE veggies and just giving up sugar, bread and starch. I feel great and I intend to keep on with this to see if I'd be able to fit into that size 46 EU (18 UK, 16 US) dress by this summer!
Oh, and here's the dress I want to wear at my friends wedding this summer (in purple though), and it's from Halens: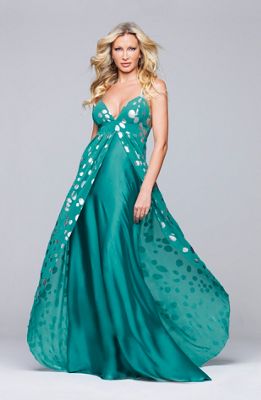 * * *